1CARES.com proposes you to rent a coach with driver in Dortmund. We partner with specialised carriers you can can propose you for hire in Dortmund a nice selection of coaches with driver capable to suit all your needs.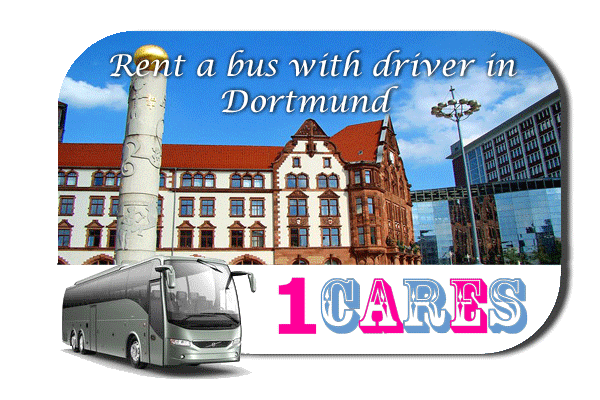 To rent a coach with driver in Dortmund is a trivial task when you work with professionals working on a daily bases to hire coaches with driver. Our rich experience of ten years in this field has forged our excellent relationships with a number of carriers in Dortmund allowing us to propose our clients the best rates and reliability. Needless to say, we only provide quality coaches with professional drivers. Be you a travel and tourism agency, a company preparing a corporate event, an association or a person organising a sightseeing trip in Dortmund, we can provide you with a coach with driver you need.
We regularly ask our clients to rate our service and the aggregate rating, calculated on a three-year rolling basis, that we have for coach rental with driver in Dortmund is 8.7 out of 10. This solid result - a testimony of quality - is based on 25 customer reviews who have provided responses. We are proud of it as it is the result of the hard and successful work of our customer service for our clients.
Although, some of our coaches may be available for
online reservation in Germany
, due to the individual character of the coach with driver service we advise you to find out about our offer through our quotation system.
Request a quote to hire a coach with driver in Dortmund
If your trip is in our list of pre-defined trips, we will provide you with a quote immediately. If your trip is not listed or you need some particular coach or your trip exceeds one day simply provide a brief description of your needs and our customer service will get back to you to clarify your requirements and make you our price proposal. Normally, we are able to make you an offer within four hours (outside of night hours 22:00-08:00 local time).
Price of rental of coach with driver in Dortmund
It is difficult to answer the question about price without knowing the exact details of your trip in Dortmund. But to demonstrate the price level we can provide an average price for a coach rental with driver in Dortmund assuming 8 hours of service with the included mileage of 80 kilometers: € 767. Note that this price does not include possible paid parking fees. Also, please be aware that each situation is different and the price can well be lower or higher depending on particular circumstances of your travel programme and availabilities. Therefore, please send us your request and we will gladly make you our exact price offer in Dortmund.
---
Consult our list of countries and cities where you can rent a coach with driver with us.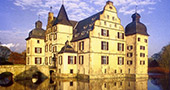 Dortmund is located in the Land of North Rhine-Westphalia in Germany. The city is located on the Emscher River, a tributary of the Ruhr. With the population of 591 thousand people, Dortmund is the eighth largest city in Germany. The history of the city dates back to 880. Despite the destructions suffered during World War II, the center of Dortmund retains the characteristics of a medieval city. The most famous tourist attractions in Dortmund are the Reinoldikirche church built in the IXth century, the Petrikirche church erected in the XIVth century, the Westfalenpark and Rombergpark parks, the castle Haus Dellwig and the Florian Tour - Dortmund TV Tower. The city also hosts Signal Iduna Park - the football stadium of Borussia Dortmund, which is one of the largest stadiums in Germany.