Rent a van with driver in Versailles
If you need to rent a van with driver in Versailles we will be happy to propose you our chauffeured service at competitive prices. With us you can hire a van with driver in Versailles suitable for any occasion that you may have be it an airport transfer, a business travel or a sightseeing trip.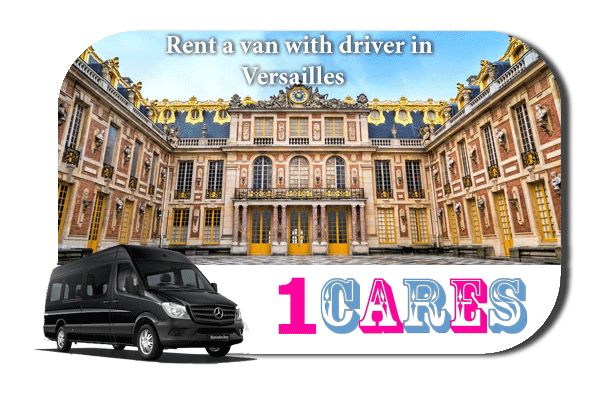 1CARES.com proposes you in Versailles the rental of van with driver. We work with many carriers and so are able to offer you in Versailles a wide range of vans and minibuses at the best price. Our vans are Mercedes-Benz Sprinter, Volkswagen Crafter and Citroën Jumper. A van can carry from 10 to 18 passengers depending on a particular model. All our vans and drivers are properly licensed and insured in accordance with the rules applicable in the jurisdiction of the service. You can choose your van based on its passenger capacity, class (economy, business and luxury) and even foreign language skills of its chauffeur. If your group number more than 16 persons or you have a lot of luggage you may also look into renting a coach with us. If your group is up to 8 persons also think about a minivan rental with driver instead. This would be more cost efficient for you.
You can rent a van with driver with us in two principal ways:
Online booking
With direct online reservation you book a minibus with driver in real time depending on the availability of the minibus at the chosen time and location. It is the fastest and the easiest way to book – the whole process will not take you more than three minutes. Your booking confirmation will be issued immediately.
Not all of our vans are available for direct online reservation especially when it concerns more exclusive types such as a luxury minibus. And so you can also rent a van through our quotation system, which will provide you access to all our vans and minibuses.
Request a quote
You will make a choice from a list of pre-defined trips or will describe us your trip in a few words. If your trip is in our list of pre-defined trips, we will provide you with a quote immediately. For the trip or the van specified by you we will come back with our offer within four hours (outside of night hours 22:00-8:00 local time).
---
Consult our list of countries and major cities where you can rent a van with chauffeur with us.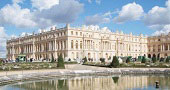 Versailles, the city of 87 thousand people, is located 17 km to the west of Paris. Versailles is known worldwide for its history and its remarkable architectural heritage, the jewels of which are Château de Versailles and its park spanning 815 ha. For over a century Versailles was the capital of the political power in France. All French monarchs lived there until the revolution. Many important international treaties have been signed at Versailles such as the Treaty of Paris, which ended the American Civil War and the Treaty of Versailles signed at the end of the World War I. Versailles is still the place where meet MPs and Senators to ratify any amendment to the constitution. More than six million visitors come each year to admire the masterpieces of Versailles.